Here at Benchmark Services, we are leading providers of equipment delivery and installation services and were approached by Lonza Biologics Plc to coordinate a project involving the delivery of three pieces of equipment to the first floor of a building due to stair and lift restrictions. The team at Benchmark Services was up for the challenge and partnered with City Lifting to successfully complete the project.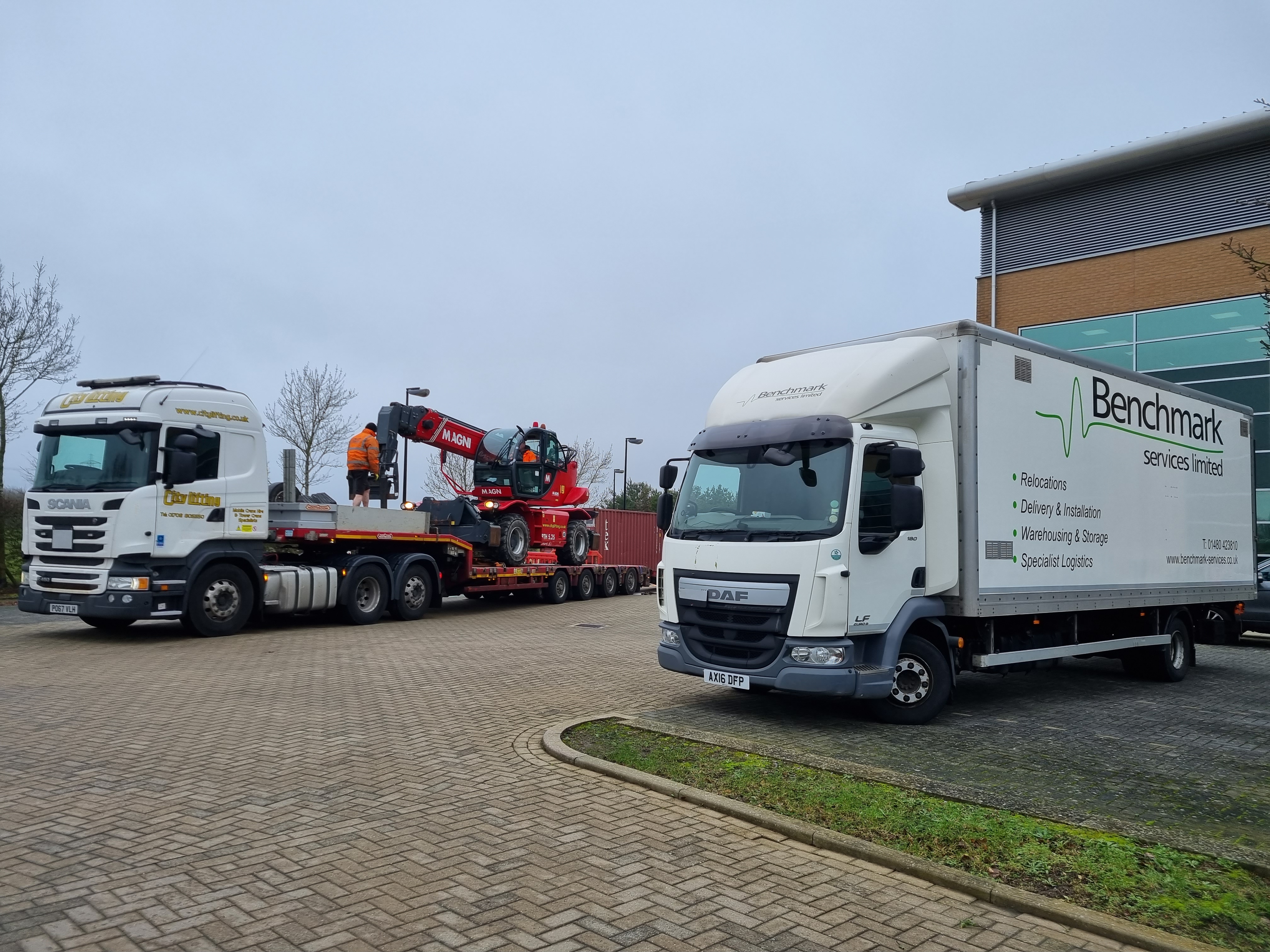 A thorough site survey was conducted and discussions were held with the client and an engineer from City Lifting to come up with a safe and secure plan for lifting the equipment through the first-floor window. All necessary health and safety precautions were taken into consideration to eliminate any risk to the operatives and third parties during the setup and execution of the project.
The experienced team here at Benchmark Services expertly installed the equipment at its point-of-use as requested by the client. The project was executed smoothly, safely and was a great success, thanks to the collaborative effort of all parties involved.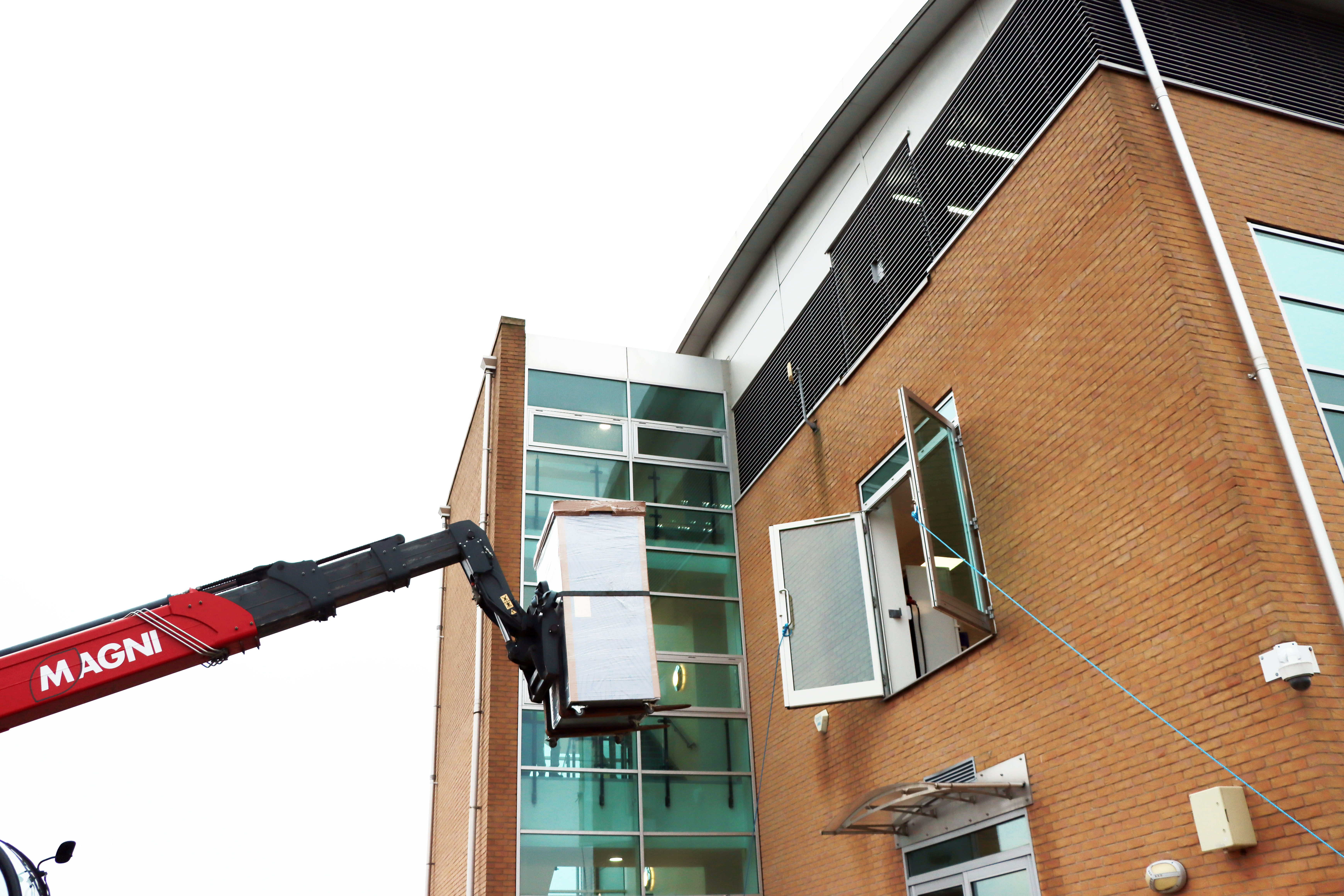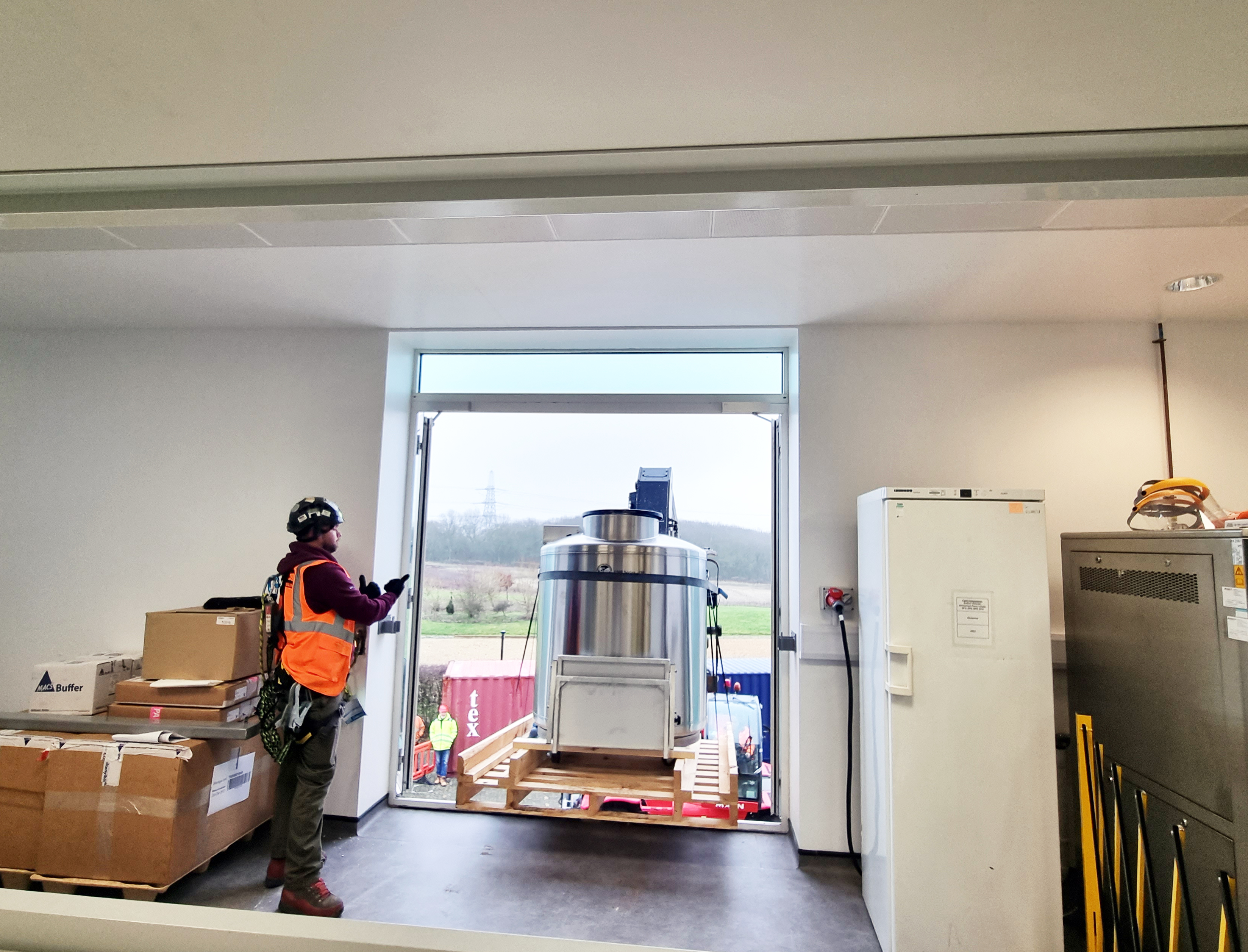 At Benchmark Services, our team takes pride in their dedication to providing top-level service and finding innovative solutions to any problem. This project was a testament to the expertise and teamwork of the team here at Benchmark Services, resulting in a happy client who is looking forward to working with the company again in the future!
If you have a challenging project coming up and need help with a delivery, removal and or installation of equipment then call the experts at Benchmark Services on 01480 423 810 and let us help you find the right, successful solution!